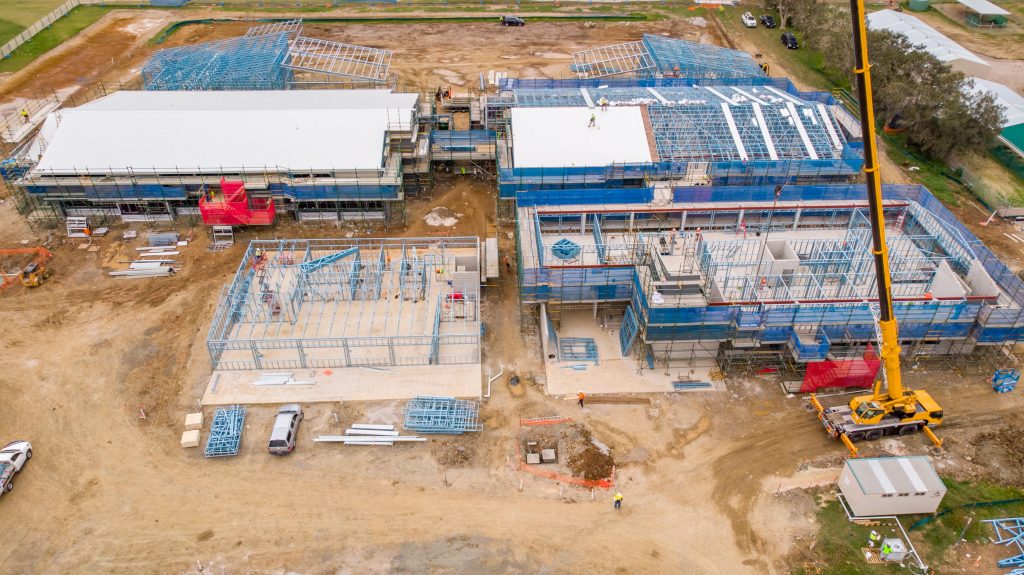 Experienced Builders, Competitive pricing, Truecore® steel with eligible warranties*
Builders choose Ultimate Steel Framing because of the high quality product and professional service.
With over 40 years of building experience across a wide range of industry sectors, our expertise in commercial buildings of all types is extensive.
Steel Framing is constantly evolving, over the years the feedback from trades, builders and owners have been integrated with the Enduroframe system.
We will happily consult and manage on projects big and small to ensure the most efficient and economical opportunities are considered to achieve the best results in purpose built buildings.
We can offer Supply & Install (QBCC 1316446) using experienced and dedicated installers who can travel and stay on-site if needed. On large projects where supervision of works are required Ultimate Steel Framing (USF) can have a representative to oversea the framing element so when you have time sensitive projects we can ensure that the install goes smoothly and timely. No site is the same and every site requires a different approach, so having an experienced and conversant supervisor is essential.
Our frames are made using the Enduroframe® Building System, which has a culmination of over 20 years of research and development into light gauge steel framing. Combined with the expertise and experience that USF has to offer you can be rest assured that your building has the latest and up to date technology behind it. With the backing of Bluescope® behind Enduroframe® , the development and strong support simply puts our framing system above the others in the market.
       
Why choose us?
Fast turn around time – from order to delivery USF prides itself on having a quick turn around time, generally a couple of weeks from order you can have frames delivered and start installing.
Expert advice – Where most people get stuck, USF can offer advice and workarounds to site issues that can arise. factoring in an economical solution that is feasible.
Competitive value for money – The advantages of Enduroframe typically reduce the structural steel element of framing with performance meeting or exceeding the required loads.
Experience – a long list of references can be provided of commercial builders who use us.
SAFETY – USF has multiple SWMS (Safe Workplace Method Statement) to handle even the most comprehensive safety conscious sites. Our installers strictly follow all safety regulations to ensure the job not only gets done but everyone goes home safely.
Credit Terms – Credit terms can be offered on jobs. Pending on a successful application.
Warranty – Bluescope offer a manufacturers warranty not only to residential but to eligible commercial buildings. Typically a school will receive 20 years!
Previous works:
Just some of the commercial scale buildings we have done include:
Aircraft hangers, Storage sheds, Warehouses and Industrial Buildings. – Portal framed buildings with Steel Framing infill
School Buildings – Large whole schools, Multi level buildings, covered areas and assembly halls
Child Day Cares – Extensions on existing buildings, New builds and multi story buildings
Units & Duplexes – Multiple units with 3+ Story builds.
Emergency Services – Fire, police and ambulance stations (See Fire Station Gallery)
Fast Food Eateries
Health Care Centers
Export work – large overseas projects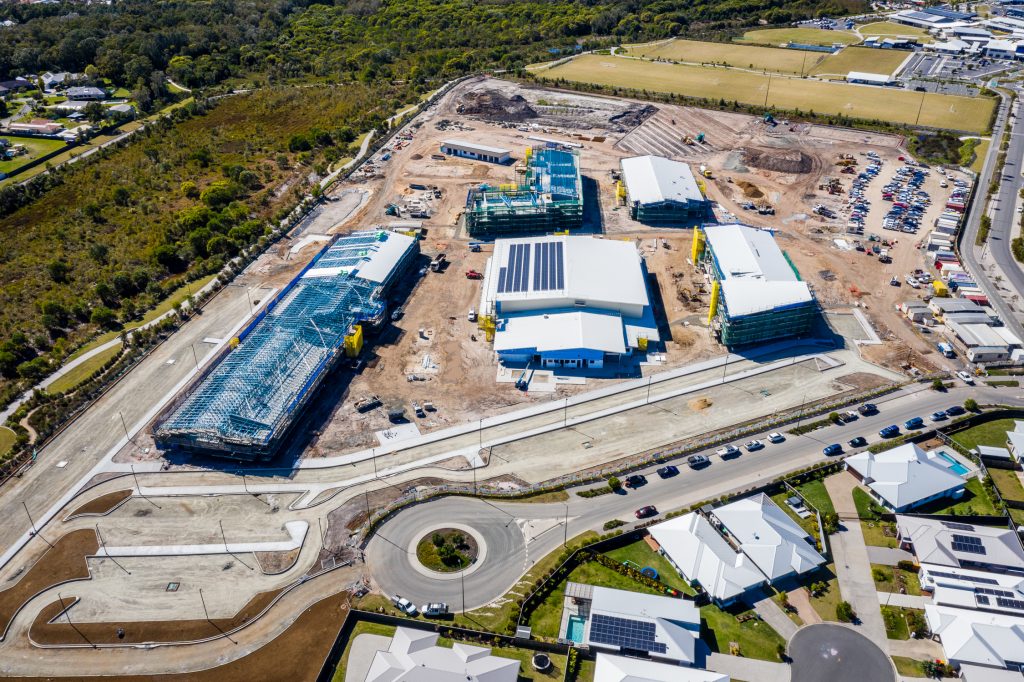 We are also one of the largest exporters of steel framed buildings, having sent several buildings to Norfolk Island, New Caledonia, Vanuatu, Tahiti, Christmas Island, Malaysia and Papua New Guinea.