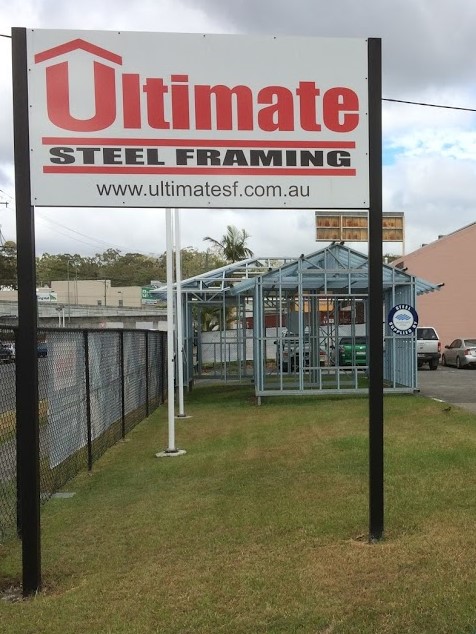 Ultimate Steel Framing Pty Ltd is a family based business which started out in 2001 as a father/sons partnership.
Selling and erecting steel buildings in Queensland and New South Wales, and supplying in kit form all over Australia.  The business then became incorporated in 2015  and we began manufacturing our own steel products . From shopping arcades, hospitals, industrial sheds and over 130 houses, there is not a job Ultimate Steel Framing Pty Ltd cannot build. On top of our domestic market we have exported buildings in kit form to Tahiti, New Caledonia, Vanuatu, Tonga, PNG and Asia.
Our company has always been at the forefront of development in our efforts to provide our customers with a trustworthy, and value added product.  We are therefore proud to be able to offer ENDUROFRAME® Steel Framing manufactured from BlueScope Truecore® steel. Now our customers will not only get the benefits of our vast building experience but a product that is termite free, Australian made and comes with a warranty of up to 50 years. Guaranteed to give peace of mind!
Please call Ultimate Steel Framing on 1300 804 611 to find out how they can help you with your building project.