A unique concept of adding a large shed structure to a Enduroframe steel framing structure.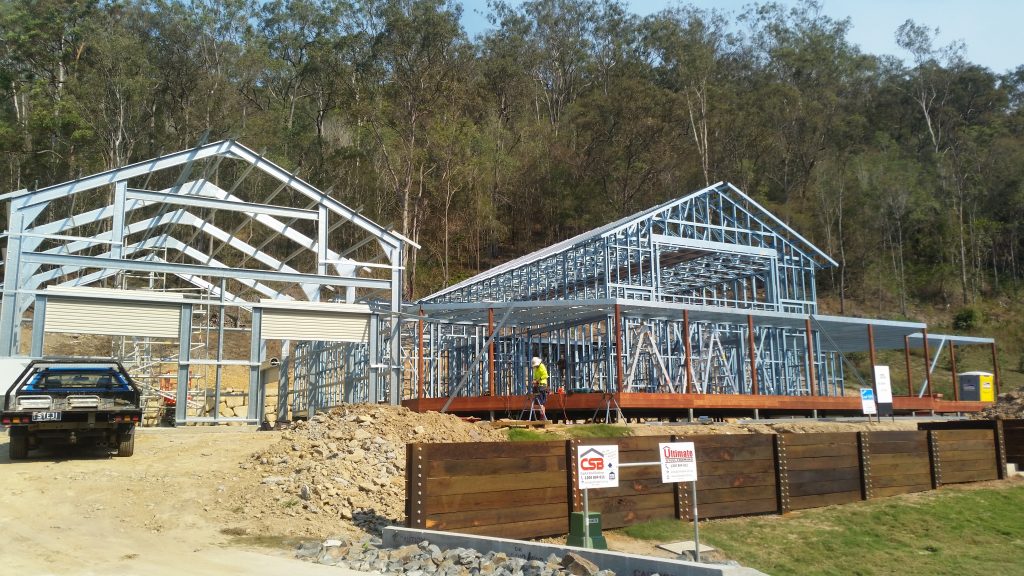 Commencing the project with a steel sub floor system.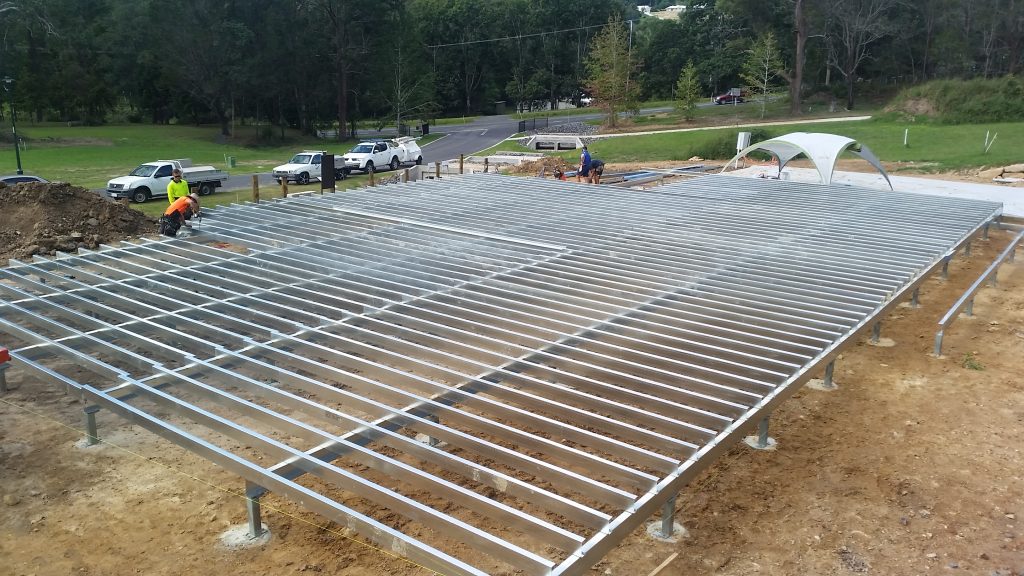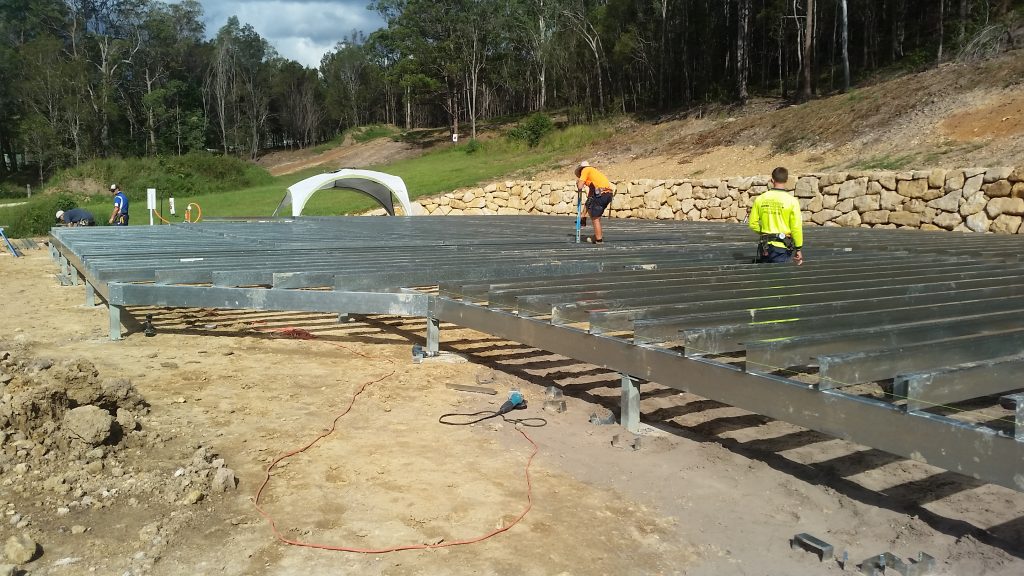 Then the Enduroframe and Endurotruss framing, all fabricated using Truecore steel.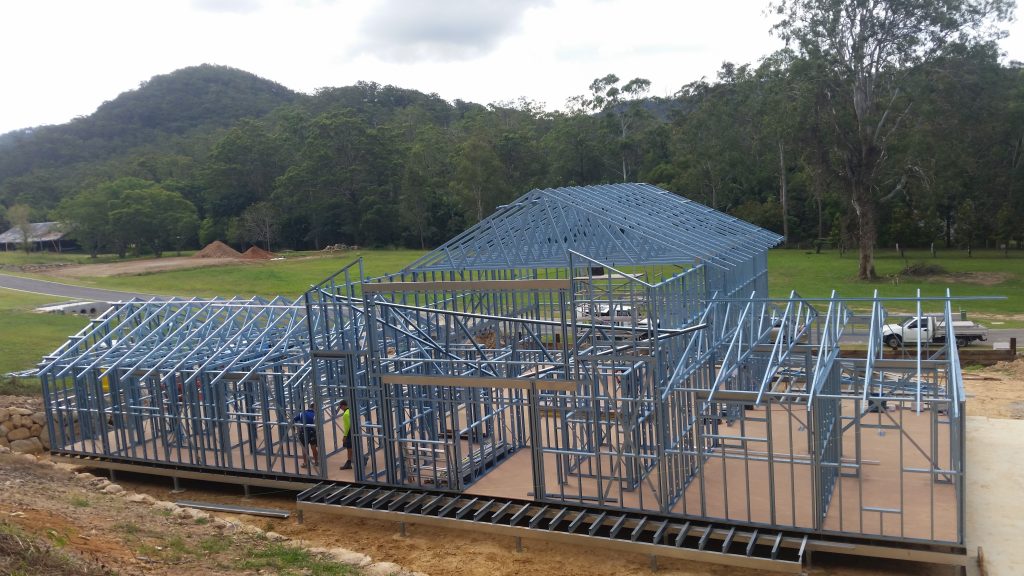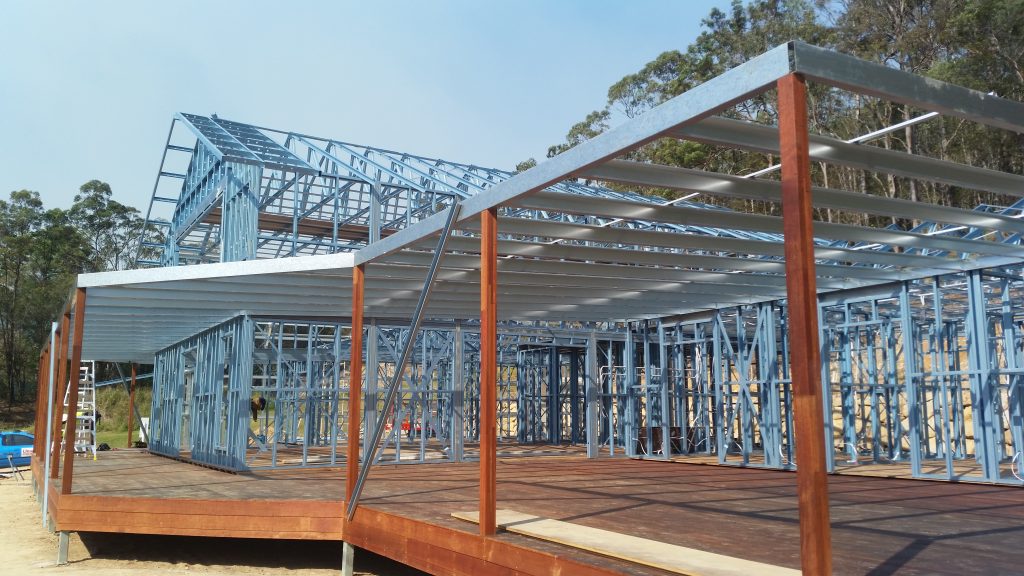 Then the added feature of Merbau timber posts the verandah (Merbau is very termite resistant along with a high fire resistance quality)
The use of Merbau decking in high fire danger regions is very popular.
Then the Portal Steel framed shed structure is installed on the concrete slab floor.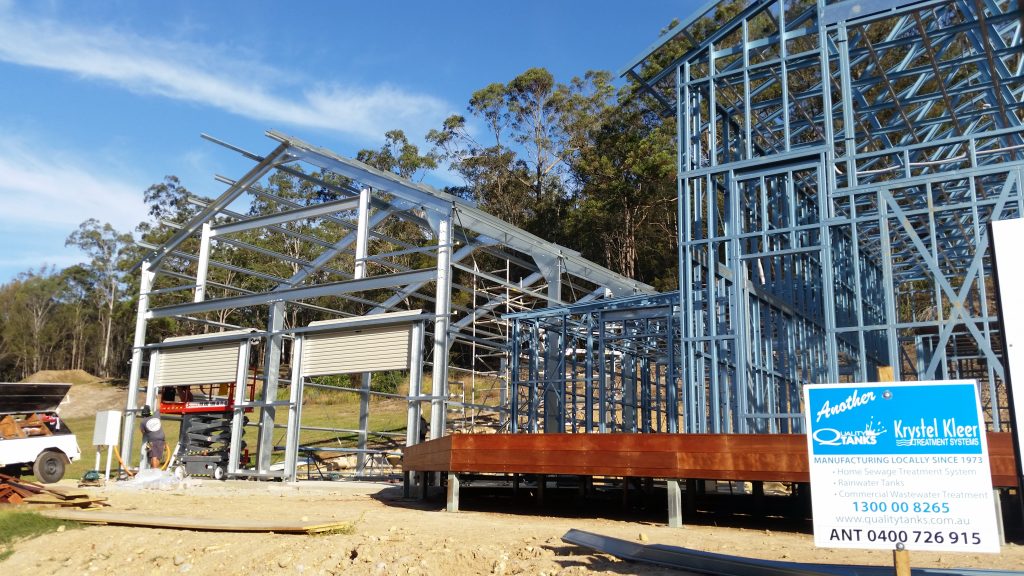 The completed Home is quite unique.